Department of Physical Education
About the Department
Vivekananda Mission Mahavidyalaya was established in 1968, with only a few arts subjects. This Mahavidyalaya is located in the rural area of Purba Medinipur. The authority of this Mahavidyalaya established the Physical Education department in the year 2004 to offer Physical Education as a General or Pass subject.
Most of the students of the Department come from the weak and backward classes as the Mahavidyalaya is situated in the scheduled-caste area. So their socio-economic condition is not sound but most of them are intelligent and hard-working.
Routine
Coming Soon
Faculty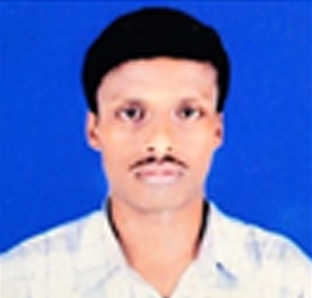 Dr. Amalesh Adhikari
Designation : Head, Assistant Professor
Qualification : M.P.Ed., Ph.D.
View
FACILITIES PROVIDED:
1. Practical Laboratory with essential equipment,
2. Computer, printer and projector with screen,
3. Treadmill
4. Stop Watch
5. Metronome
6. Gymnastics Mat
7. BMI Chart,
8. Digital weight machine
9. Stadio-meter manual
10. Peak-flow meter
11. Anthropometric kit
12. Wax bath
13. Infrared mechine.
14. One-to-one communication, correspondence and care for students.

Dr. Amalesh Adhikari is working as Asstt. Professor in our Mission Mahavidyalaya since 2004. He takes special initiatives in Practical and Sports Field along with his normal duties in class teaching. He takes care of all the academic and administrative needs of this department sincerely. He has presented papers in different seminars and publications in national and international journals.
Prof. Sovan Maiti has joined our Dept. as a Guest Professor in 2015. He has done his M.P.Ed. M.Phil from Bharati Vidyapeeth Deemed University, Pune. Yoga diploma from Ramakrishna Mission Sikshanamandira, Belurmath under Calcutta University, He has presented papers in various national and international Seminars. He also has some publications in reputed books, national and international journals.
The academic results of the final years students of this Department over the years as presented below:
YEAR
NO. OF STUDENTS APPEARED IN FINAL EXAM.
NO. OF STUDENTS PASSED IN FINAL EXAM.
SUCCESS RATE (%)
REMARK

S

2016
15

15

100%


2017
19

18
94%


2018
12
9

75%


Future Plans:
1. To make a suitable playground for all kinds of sports events.
2. To make a Gymnasium and a Swimming Pool in the Campus.
3. To introduce infrastructure for indoor games and sports.
4. To organise in larger number Inter College Athletic Meets and Other Sports Tournaments in the College.
Photo Gallery